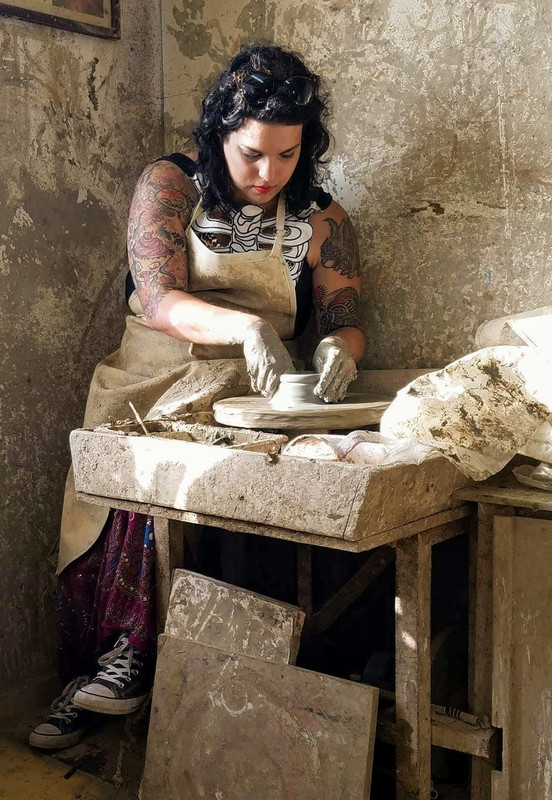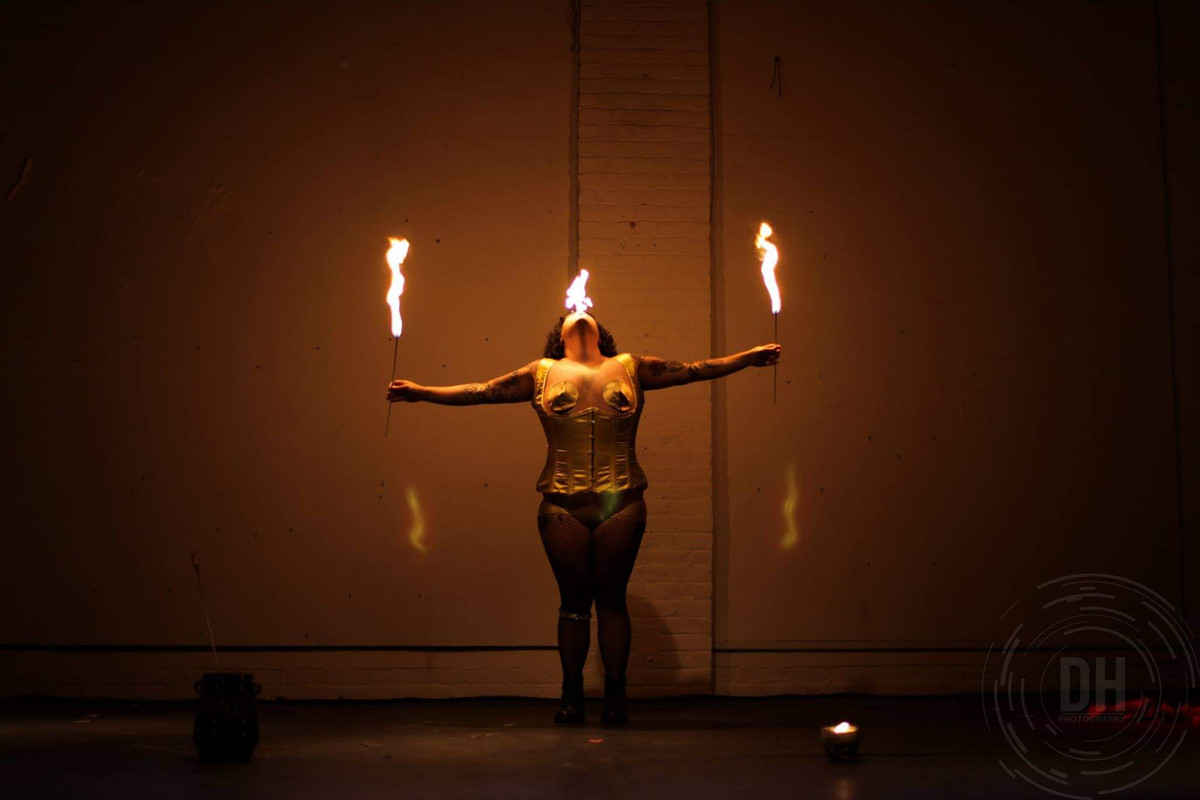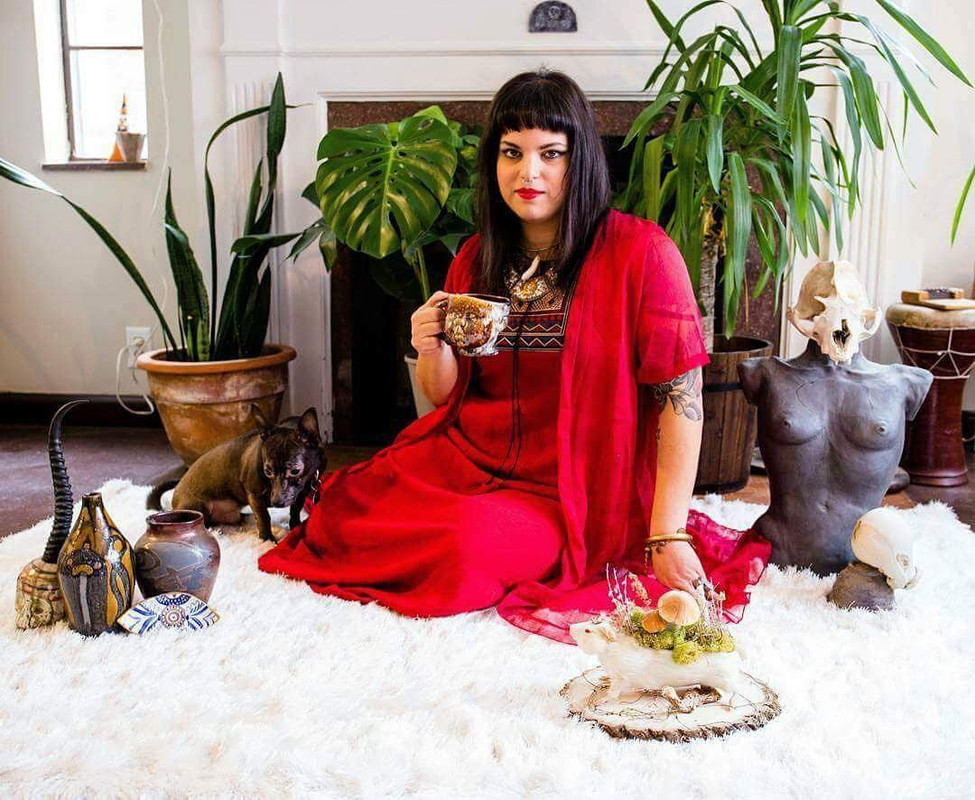 Shanta Ambady is a Detroit-based mixed media artist, performer, diviner and medicine woman. She was born in Barcelona, Spain and immigrated to the States when she was a child with her Spanish mother and Indian father. She has been regrowing her roots in a diasporic way through artistic and spiritual explorations, inspired by magic, mysticism and the macabre.

She moved to Detroit proper in 2006 where she attended the College for Creative Studies to study ceramics. Her 'real' education was nurtured through experience and experiment out of her home studio and working at various art studios around the city. She is also recognized as an award-winning burlesque and fire performer. In the last three years, she has stepped into a deeper role as healer and diviner, undergoing various trainings, initiations and mentorships including her certification as a Reiki practitioner.

Shanta creates art to shift the energy around her. She changes place and space in non-tangible ways through her process of design and her construction of ritual tools and altars. The altars and shrines she creates offer a connection to the Divine, to the healing and restoration of her lineage and the beings connected to it.

She is a bridge between different worlds: between Eastern and Western, between physical and etheric, between the artist and the shaman. Each work of art is a co-creation with her ancestors, the elemental beings and Spirit. Her designs are often channeled in visual or conceptual form during trance meditations and communication with the ancestral or natural realm. Ritual is always done before creating a sculpture, and so with each piece that is formed, she is shifting the energetic frequency of the Earth and offering blessings to the ancestors that endowed her these artistic talents.

To work with clay as a material and an element means a responsibility as a steward to the Earth – to care for She who grants her resources. This has inspired her to do more land-specific work, collecting (with permission) natural materials to integrate with ceramic sculpture. Bones, stones, wood, wax, crystals, carcasses, flora, shells, hair, dried grass and other items used in ritual magic, collected on spirit-guided travels - because the land has many stories to tell, too. Her work intends to translate and narrate for these ancient tongues that cannot be heard with modern ears.